RiskOne Group is a multidisciplinary firm with services in Insurance & Risk Management, Health & Benefits, Commercial Real Estate and Human Resources Consulting. Our boutique approach allow our customers to enjoy the personalized attention and detailed oriented services of a small firm. Each of our partners has over 20 years of experience in their respective fields with local/national, as well as international resources through our affiliated partners.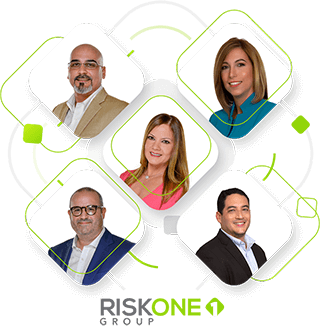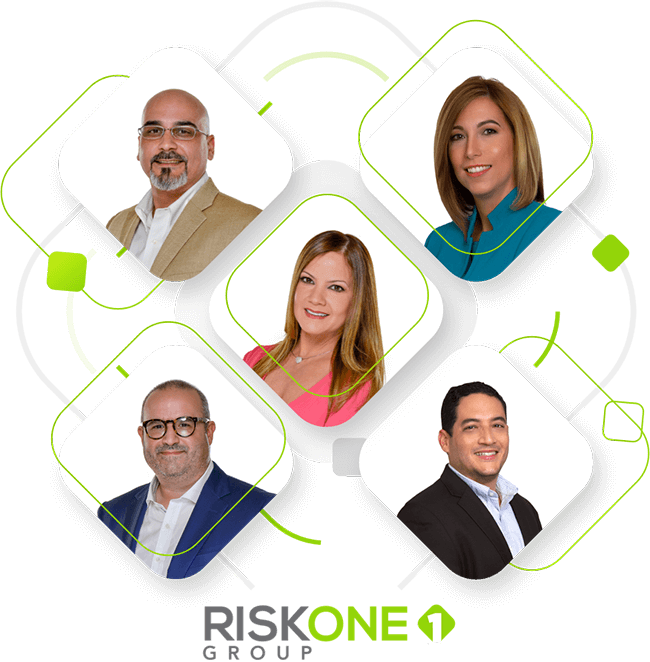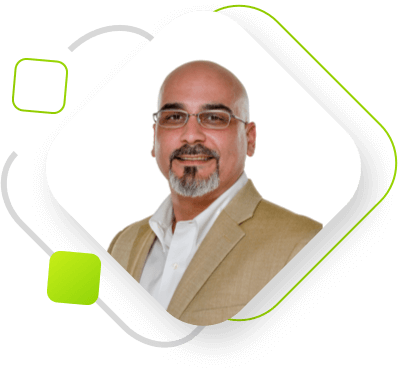 Insurance & Risk Management
Martí has over 20 years of experience in the fields of Property & Casualty and Health & Benefits Insurance Programs. He has successfully worked with local, national and international companies identifying risks and developing suitable insurance programs as a risk transfer mechanism. Martí worked in Mapfre for over 9 years until his departure in 2007 when he was recruited by Aon, one of the biggest insurance and reinsurance brokers in the world. He quickly rose through the leadership ranks becoming Chief Commercial Officer (CCO) in 2009. As CCO he was responsible for expanding the firm's practices and revenues in the areas of Property & Casualty, Health & Benefits and Human Resources Consulting. He worked closely with colleagues in Latin America, Caribbean and the U.S. to develop and execute growth strategies for the region. In 2016 Martí left Aon to and Co-founded  RiskOne Group where he serves as managing member  and Chair of the Insurance and Risk Management divisions.
Martí holds an MBA from Northwestern University  Kellogg School of Management, Finance BA and a Juris Doctor from the Interamerican University Faculty of Law. He is a licensed attorney since 2004. Martí serves as  Vice President of  Board of Directors for  "Instituto Psicopedagógico de Puerto Rico", a non-for profit organization that provides services in health, education and essential care for adults with intellectual and physical disabilities.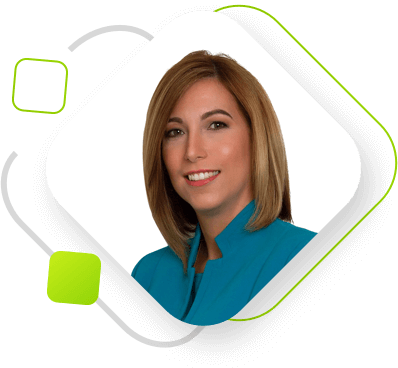 Vanessa Rodríguez Colón, MA
Over 15 years of experience in Human Resources Consulting working directly with clients from different industries such as Banking, Health, Insurance, Retail, Wholesale, Communications, Food & Beverage and Service, Energy among others. Has worked closely with local and international companies developing and implementing Human Resources best practices for the effective management and engagement of their workforce. Results- driven leader with vast experience working with need assessments and developing processes to improve operational efficiency and productivity, and cost-effectiveness results. A strong sense of teamwork, business partnership and ethical values permeates her work and relationship with clients, which had led her to be advisor and support for Executive Teams to strategically achieve their business goals.
Strong experience and expertise in Organizational and Leadership development, Performance Management, Engagement Initiatives, Organizational Communication Strategies, Change Management, Leadership Assessments (Hogan and Facet 5 Certified), Cultural Assessment, Succession Plan, High Potential Employees Development, Business Alignment among others. Fluent in Spanish and English.
Ms. Rodríguez graduated from the University of New Hampshire with a BA in Psychology and it's certified in both Hogan Leadership Assessment and Facet 5 Assessment.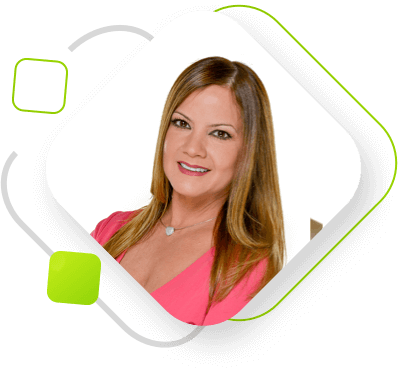 Camalis Flores Polanco, LUTCF, FSS
Mrs. Camalis M. Flores Polanco began her career in the insurance industry at Mapfre Life Insurance Co. as a Commercial Advisor from 1997 to 1999. Later she collaborated as a Banking and Insurance Senior Account Executive in the Sales and Marketing division at National Life Insurance Co from 1999 to 2005. Thanks to her dedication and proven results, she was promoted to the position of Manager of the Life Insurance Division in Carlos M. Benítez, Inc., a subsidiary of National Group.

Flores Polanco's incursion into the health insurance industry in Puerto Rico began when she joined MCS Life Insurance Company as Manager. Her capabilities alongside her ability for successfully executing new projects afford her to be promoted to Director of Government Accounts and Group Medicare. She continued to stand out as a leader and for leading teams into successful ventures until she was appointed Vice-president of Sales, Renewals and Service for MCS Life Insurance's commercial line of business. This new executive role brought her the opportunity to immerse herself in more complex accounts at a local and national level as well as develop her administrative and operational experience.

Mrs. Flores act as partner for RiskOne Solutions LLC and RiskOne HR Consulting LLC.

Flores Polanco has a bachelor's degree in Education and Economics studies from the University of Puerto Rico. It also has accreditations of; Life Underwriting Training Council Fellow (LUTCF) and Financial Service Services (FSS).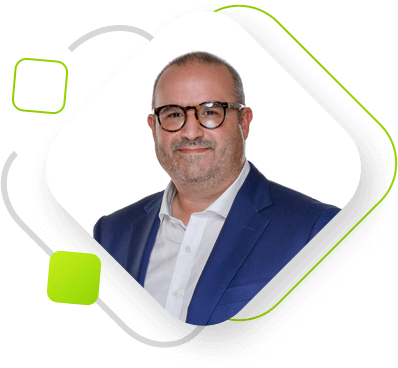 Luis A. Pérez Moreno, MD, MPH, MHSA
Health & Benefits Consulting
Dr. Luis A. Pérez is the Primary Consultant of the Health & Benefits Unit at RiskOne. He is responsible for health and management advisory in designing and implementing strategic initiatives geared towards the effective management of specialized pharmaceuticals and complex disease states. He works directly with clients and stakeholders across the healthcare ecosystem to manage drug trend, improve patient access and evidence-based care.
Before joining RiskOne Solutions LLC, Luis was SVP of Health Innovation at Abarca Health LLC, a leading PBM and health IT company serving more than 2 million people and helping manage over $1 billion per year in pharmaceutical spend. At Abarca, Luis was primarily responsible for leading the company's specialty trend management strategies and the "Health Innovation Center of Excellence", which worked with clients to measure and understand clinical intervention ROI.
Before joining Abarca, Luis was Area Director for a global biopharmaceutical company working out of company headquarters in Chicago leading Market Access and Pricing, Strategic Health Initiatives, and Health Economics for the Latin America region. Luis has also held key leadership positions in health insurance operations, hospital organizations, and management consulting throughout his career.
Luis holds a Medical Doctor degree from the University of Puerto Rico, as well as Master's degrees in public health and health administration from the same institution. He also completed a biomedical research internship at the Mayo Clinic Foundation focusing on the characterization of breast cancer-associated proteins.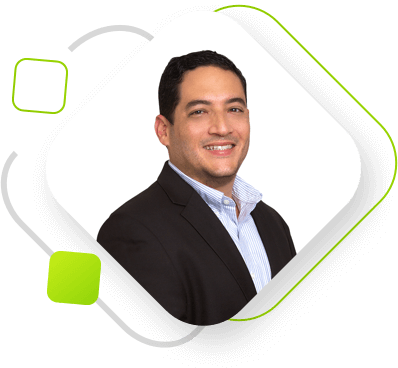 Roberto G. López Lebrón, CPA, CGMA
Founder of Risk One Group and Chair of the Consulting and International practices, Mr. Lopez has more than 20 years of experience in public accounting, real estate financing, equipment leasing, corporate and institutional financing, warehousing, capital procurement, cash and risk management. Mr. López began his career in public accounting, obtaining his CPA license. Subsequently, Mr. Lopez decided to pursue his career in finances, working with Citibank, GE Capital and BBVA reaching the position of Vice President and Unit Head.
After more than a decade in the banking sector, Mr. López worked as Chief Financial Officer for several companies with operations in Puerto Rico, United States and Latin America. Mr. López holds a BBA with a Major in Accounting and a Minor in Finance from the University of Puerto Rico. He is a Certified Public Accountant, Chartered Global Management Accountant, holds the Accredited in Business Valuation credential and serves as Treasurer on the Board of Trustees for the Instituto Psicopedagógico de Puerto Rico.
Get in touch to see how we can Help You
Or click the button to talk to one of our representatives